Mobile homes in Croatia have become a popular type of accommodation in camps. For many lovers of nature and the proximity of the sea, who do not have a camping house or a tent, mobile homes allow joy and unrestrained vacation in the beautiful nature of the camps with maximum comfort. The demand for this type of accommodation is growing year by year, especially since the location within the camp allows pets to stay.
The quality of the mobile homes in the Jezera Lovišća camp is at the very top of the offer of this type of accommodation in Croatia. The mobile homes are modernly equipped. Bed linen, kitchen equipment and utensils, bathroom with shower are available in the cottages.
Two types of mobile homes are available:
Comfort
mobile home ( 30 m
2
) with two bedrooms with bathroom, terrace.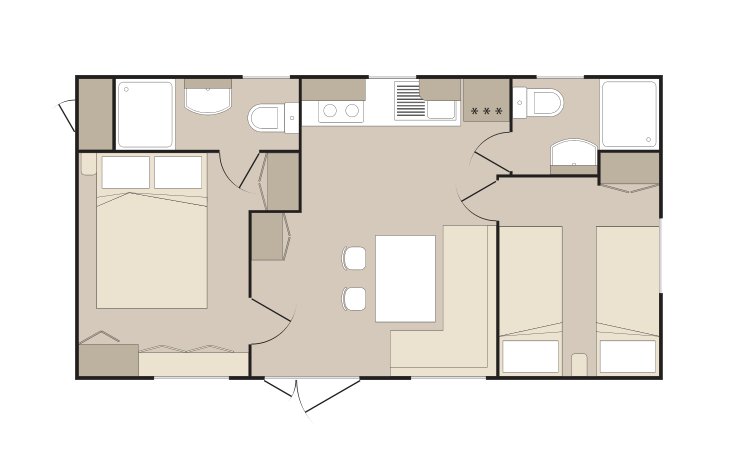 Delux
mobile home ( 34 m
2
) is larger than the Comfort mobile home and has three bedrooms with bathrooms, terrace.